The Importance Of Placemats & Coasters
Placemats & Coasters
Placemats and coasters are essential components of any dining room set. They are meant to protect sensitive furniture finishing from unsightly marks caused by accumulation of water droplets on the surface of cups, plates, glasses and bottles containing cold drinks, or from contact with similar utensils containing hot drinks or food. When shopping for that dining room set that you have been eyeing it is important to select the right type of coasters to complete the picture. Nowadays it is possible to find personalised items such as coasters as well as placemats which give a special and unique touch to your dining room.
There are many types and designs of Placemats and Coasters on the market today. For this reason it is now possible to choose the type that you want and in some cases it is possible to choose the type of image or writing to be printed on them. These personalised items make great gifts for friends and family for virtually any occasion. The added personal touch makes the recipients feel really special and it shows that you took your time and consideration into selecting the gifts.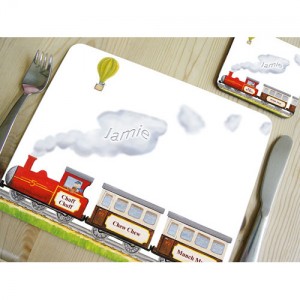 Think about how important a placemat is to you. If you have a nice table then you need to protect form the heat of plates, from spillages and from scrapes by cutlery — and the best way of doing that is with a place mat.
The same goes with coasters — a coasters stops condensation and heat from a mug ruining a surface — whether that is a table, a windowsill, a bookcase, pretty much anywhere that people have a tendency to leave drinks (and it is amazing the places that some people will set a cup or glass down!).
Placemats and coasters help to protect our furniture from damage — but they are also an important decorative tool. They can be set with colours or patterns that help to compliment a room, or even draw the eye if you are trying to get attention to a table.
A gorgeous pattern, beautiful colours — even a novelty placemat with a cartoon characters face on it. All say something about us and all add to the room. Are you happy with what your placemats and coasters say about you? Or would you rather change the message?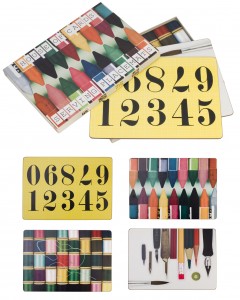 For beautiful personalised children's placemats and coasters are made from heat resistant Melamine with a non slip base. Just choose a design and add your child's name to personalise.