Game Shooting Season Closed
Shooting birds in the close season
Shooting is illegal during  close seasons.
Licences cannot be issued under either the Game Acts or the Wildlife and Countryside Act 1981 (as amended) to kill or take game birds during the close season. However, in exceptional circumstances, where the birds are causing serious damage, a notice may be issued under Section 98 of the Agriculture Act 1947.
Close seasons
Game birds can only be killed or taken at certain times of year.
The periods during which they may not be killed or taken (the so-called close seasons) were established in England and Wales by the Game Act 1831. This made it an offence to kill or take game birds between the following dates:
| Species | Season (England, Scotland and Wales) | Season (Northern Ireland) |
| --- | --- | --- |
| Pheasant | October 1 – February 1 | October 1 – January 31 |
| Partridge, Grey and Red-legged | September 1 – February 1 | September 1 – January 31 |
| Black Grouse | August 20 – December 10 | N/A |
| Red Grouse | August 12 – December 10 | August 12 – November 30 |
| Ptarmigan | August 12 – December 10 | N/A |
| Brown Hare | No closed season | August 12 – January 31 |
It is also an offence to take or kill game on Sundays and Christmas Day (in England and Wales).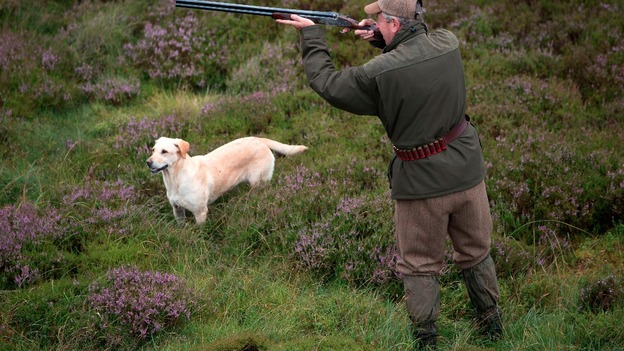 The following mammals can be controlled by legally approved methods all year round.
Fox
Rat
Mice (except dormice)
Rabbit
Grey squirrel
Mink
Weasel
Stoat
Feral cat
When to shoot Pigeon
Wood Pigeon can be shot all year in the UK – there is no close season.
A great time to shoot them is when the farmers plant spring crops during March/April.  During May the birds nest, but the shooting gets very good again in June on laid Barley and then July when the Rape is cut, followed by Harvest time and shooting on the stubbles until the start of November. Winter shooting over Rape can also be very good.
Another option is Clay Pigeon Shooting so that you are able to practice and is a less expensive way to shoot and you are also able to have lessons at most clubs so that you can improve your technical skills. Whether you're a seasoned shooter or a complete beginner, the Shooting Club is here to ensure you get the very best out of your visit.
Wellies, Waterproofs And Sandbags For The New Year
2012 Great Britain and Ireland floods so put on your wellies
You needed your wellies in 2012 United Kingdom and Ireland floods are a series of weather events that affected parts of Great Britain and Ireland periodically during the course of 2012. The beginning of 2012 saw much of the United Kingdom experiencing droughts and a heat wave in March. A series of low pressure systems steered by the Jet stream brought the wettest April in 100 years, and flooding across Britain and Ireland. Continuing through May and leading to the wettest beginning to June in 150 years, with flooding and extreme events occurring periodically throughout Britain and parts of Western Europe.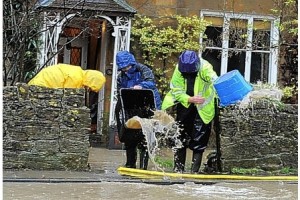 The Met Office issued severe weather warnings for much of England, including London, Wales and Scotland. As during the floods of November, it was Cornwall that first felt the brunt of the bad weather overnight on Thursday.
At Porthallow in Looe, in south-east Cornwall, the water was 2ft deep in the centre of the village in the early hours. Water had to be pumped from homes near Launceston, St Austell, Helston and St Keverne. Firefighters also attended a landslip at Ponts Mill, Tywardreath, near Fowey.
Cornwall council had more than 100 staff out helping emergency services and EA workers deal with the floods. A council spokesman said individual properties were being affected this time so far rather than communities.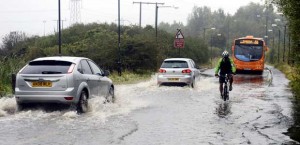 Wet weather proves a washout for sales of summer products
Shoe retailers have seen storming sales of wellies but have been stuck with sandals. At B&Q, sales of garden footwear such as Wellington boots and rubber shoes are up 97%. Shoe Zone has sold more than 115,000 pairs of wellies since the start of May – and a pair every 30 seconds since the beginning of this month.
Marketing and property director, said: "It's a shame high summer lines are still sitting on the shelves. We've had a great reaction to our welly boots range. Sales have been driven by muddy festivals, but it seems more and more people are wearing them every day now too."