Home insurance to rise as insurers count cost of recent flooding
Home insurance premiums have risen over the past three months, according to new figures from the AA. It said premiums are likely to continue going up, adding that some homes are at risk of becoming uninsurable unless insurers and the UK Government reach agreement soon on cover for flood-risk properties.
The average cost of buildings cover increased 2.4 per cent to £181 in the three months to September, leaving it 5.2 per cent higher now than a year ago, said the AA (based on it's "shop around" summary, an average of the five cheapest quotes). Contents cover rose 1 per cent to £242 a year, and 7.2 per cent over 12 months.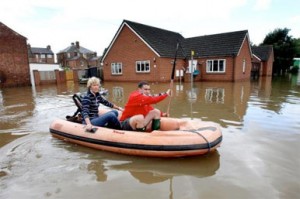 How Flood Insurance Works
It is commonly assumed that home owners policies will cover losses in the event of a flood. However, if a home owner wants protection against flood damage, it is necessary for the home owner to purchase a flood insurance policy, as most home owners policies do not cover damage incurred from a flood.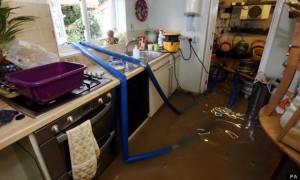 What to do if insurers request further information about your property
An Insurance Related Request (IRR) is a letter which some insurance companies ask for to help them consider whether they will renew your housing insurance or give you a new quote.
The standard IRR provides information about:
whether your property falls within or outside the area at risk of flooding
whether there are any defences in the area and the standard of protection that they provide
how likely flooding is, taking into account any risk management measure such as flood defence barriers in the area
whether there are any plans for flood risk management measures in the area
Having said this, there are always ways to keep your premiums down and enhance your chances of getting affordable cover. For example:
1. Ensure there is sufficient insulation on water pipes and lagging on the cold water pipe.
2. Get someone to check your property for damage if you're away for a lengthy period.
3. Mending any leaky taps or radiators.
If larger measures are taken to protect your home, make sure you either tell your insurer or shop around when your cover expires, as your risk level may be lower.